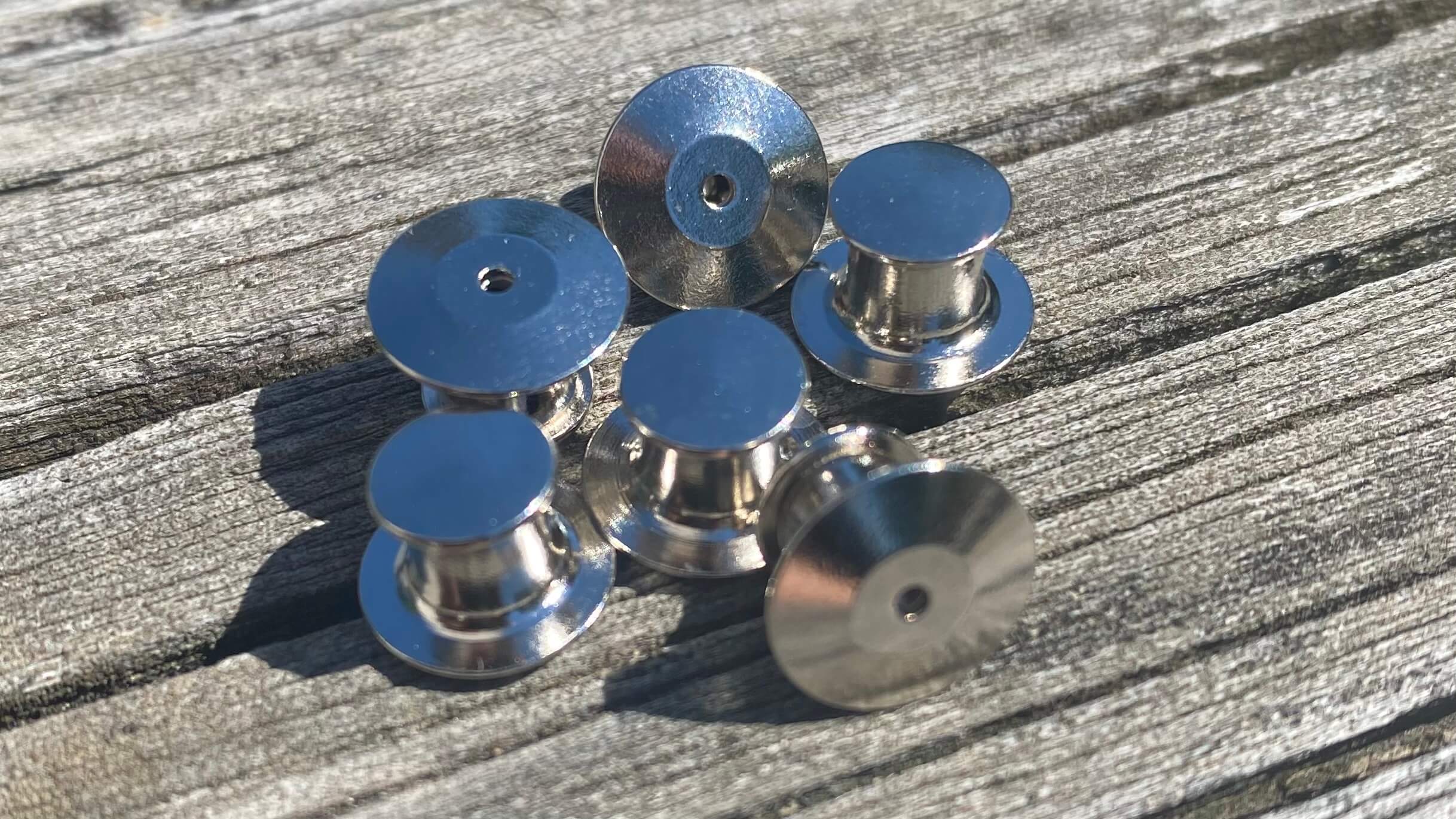 ADD-ON Pin Locking Backs *PLEASE READ DESCRIPTION
Please only purchase with other items in your cart. If a purchase is made with only locking backs in the cart, the order will be refunded and restocked. 


Package includes: (x12) Locking Backs. 


I cannot express how important it is to use these locking backs when wearing your pins out in the public. Whether it be on your hat, back bag, or clothes, I highly recommend you always use locking backs a to secure your pins. It is the worst when you go to an event and find out that you lost your pin. Never again if you secure them with locking backs. 
Please Note: You may purchase locking backs on Amazon or other online retailers. I only carry them onsite just in case someone needs them with their pins.
How to use:
There is a large lower circle lip and a small upper circle lip.
To activate: Carefully push the locking back into the post spike until you will hear a click.
To remove: Grab the pin with your non-dominant hand. With your dominant hand (Index Finger and Thumb), simultaneously push down on the lower circle lip and pull up on the smaller upper circle. While performing this action, carefully pull the pin away from the locking back.
Please don't hesitate to reach out if you need assistance. 
ADD-ON Pin Locking Backs *PLEASE READ DESCRIPTION