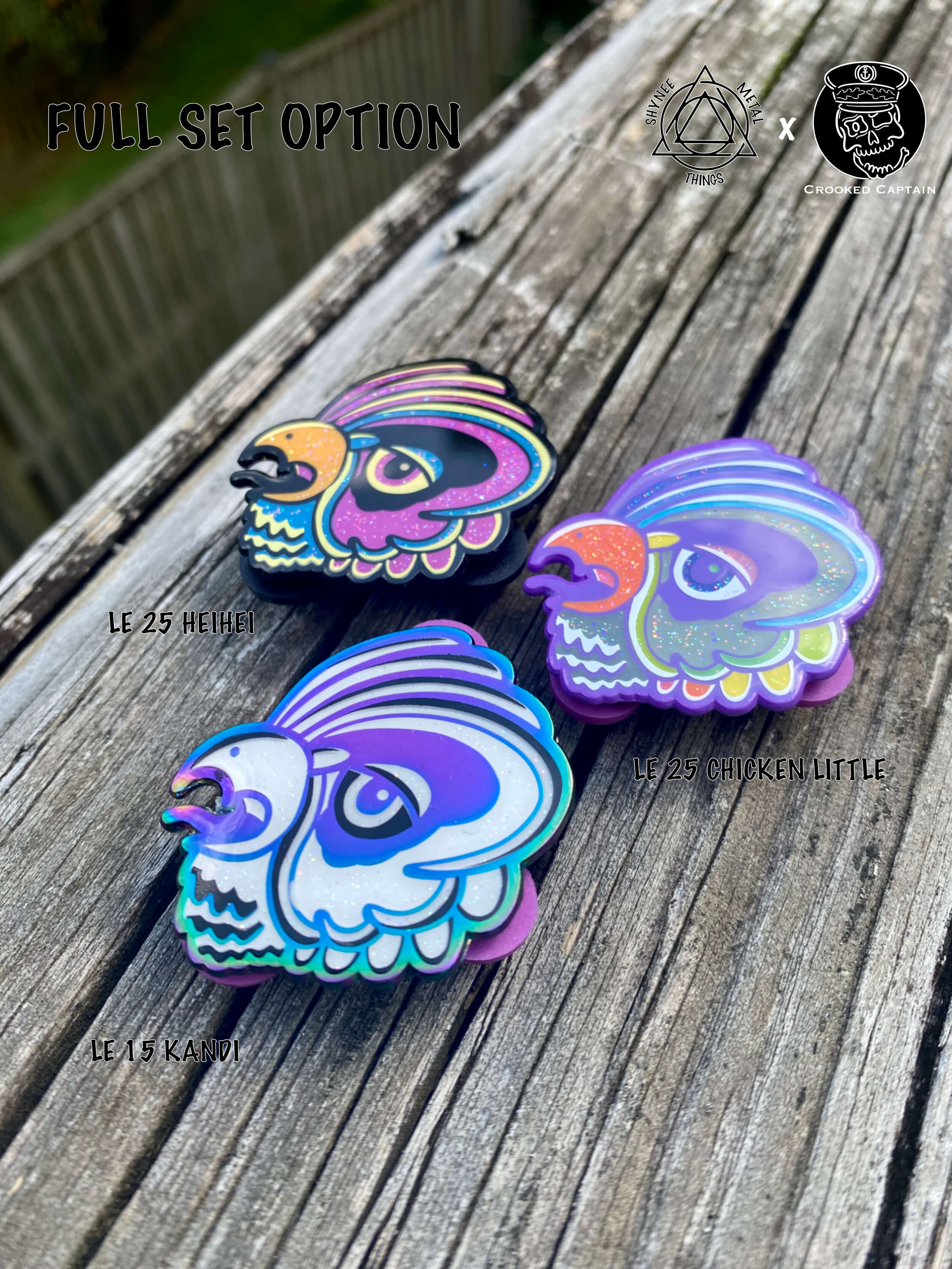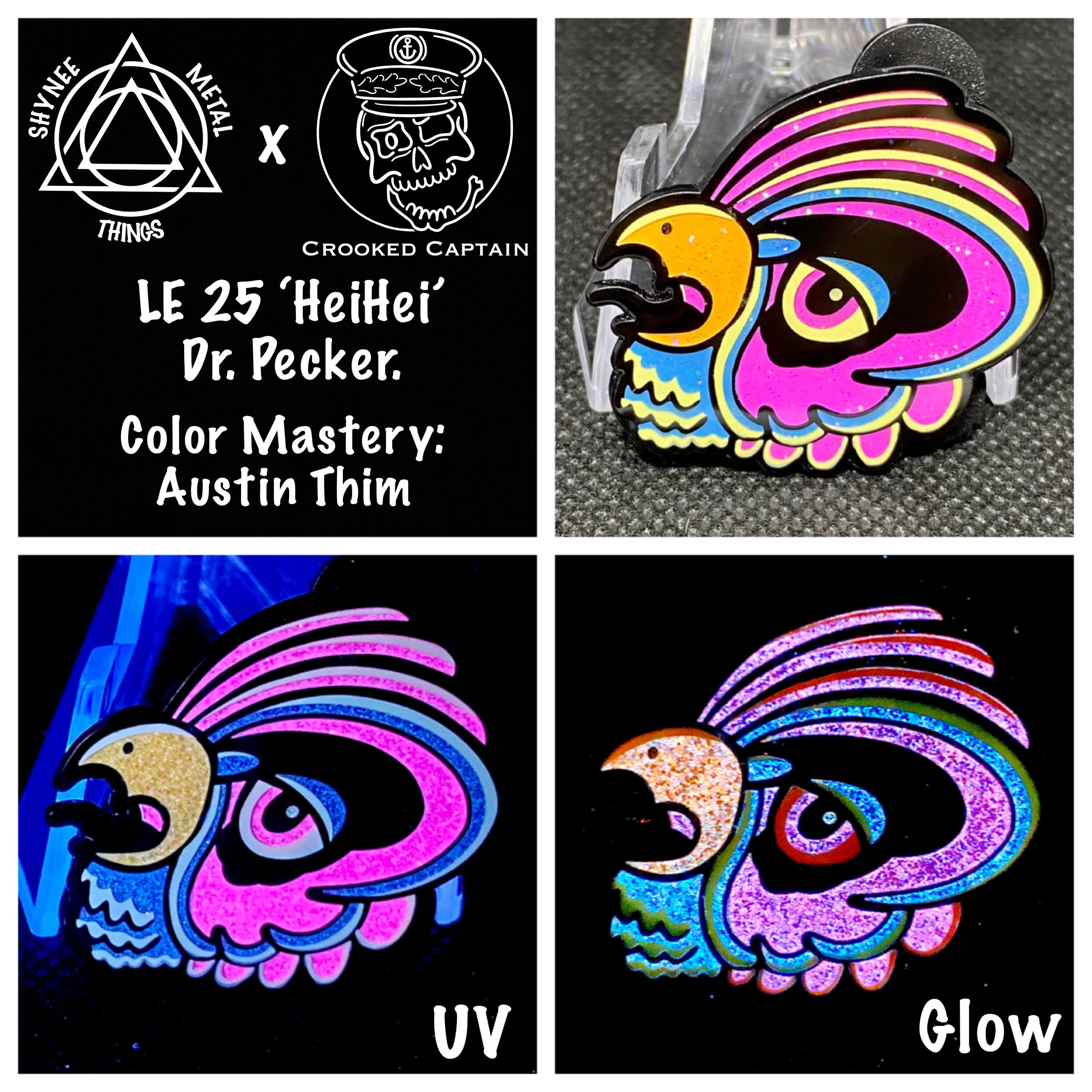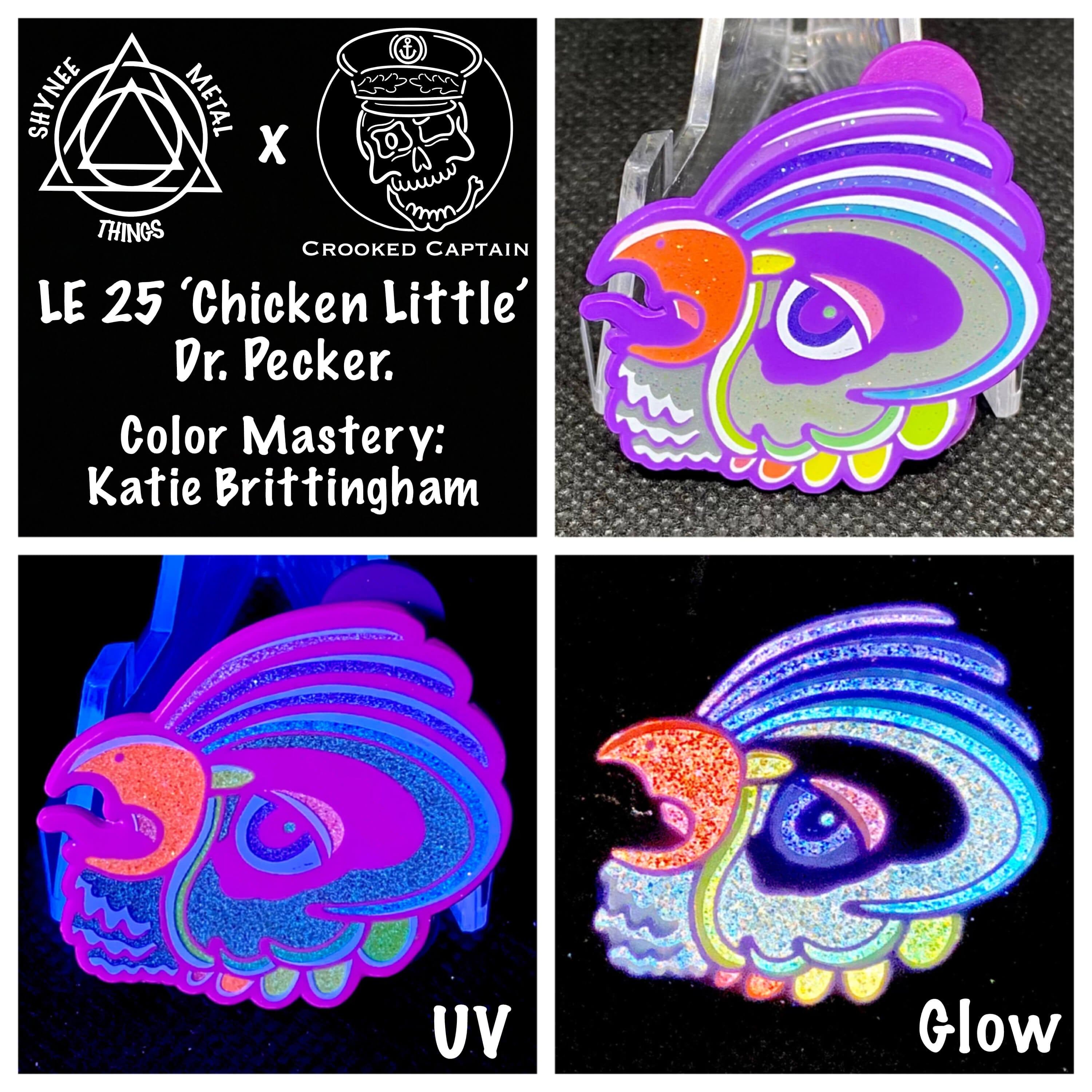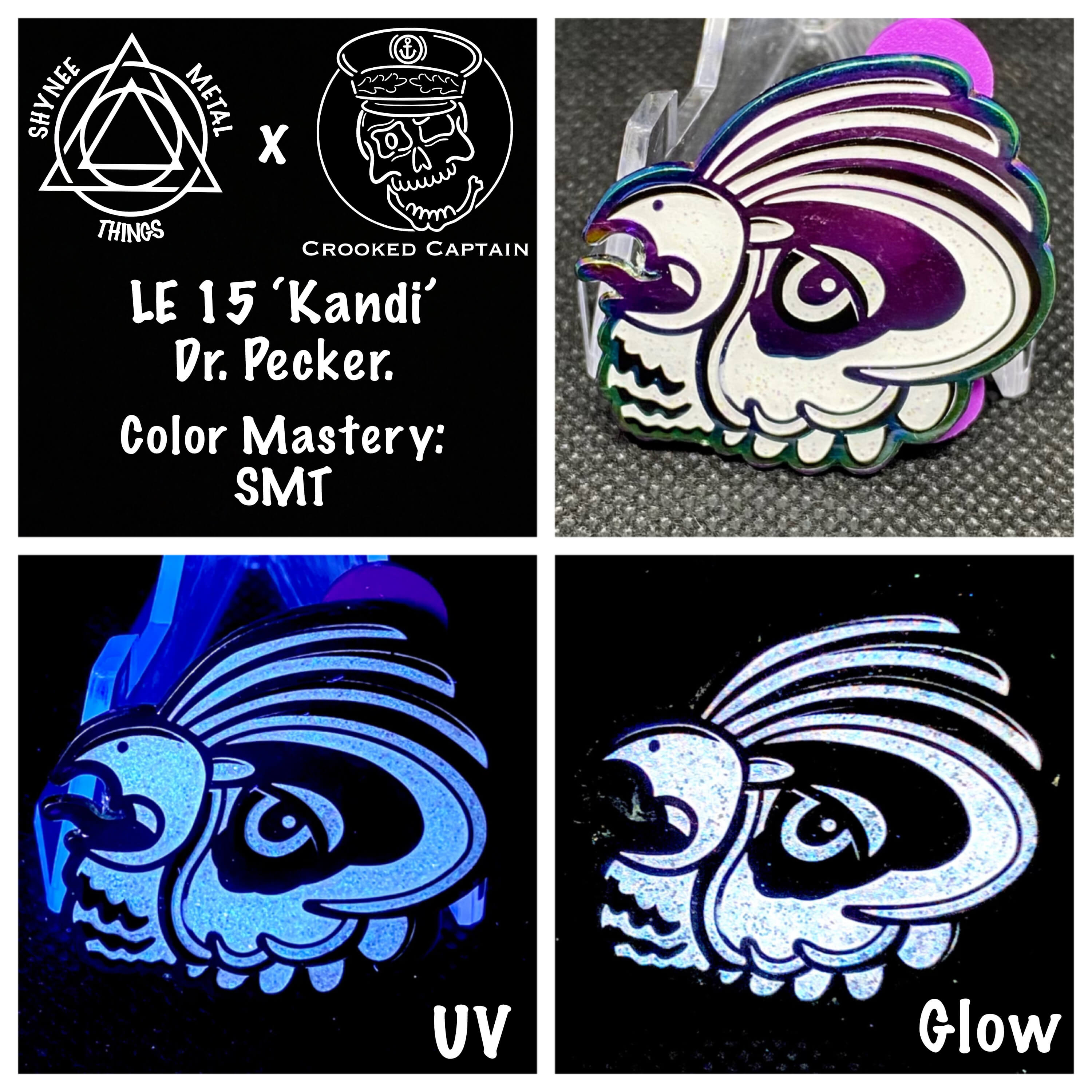 Dr. Pecker. Full Set Option
Dr. Pecker. Full Set Option
Artist: Crooked Captain
Producer: Shynee Metal Things
Dr. Pecker. Variants:
LE 25 HeiHei - Black dyed metal with 3 colors, opal glitter, screen print, and full glow. (Color Mastery: Austin Thim)
LE 25 Chicken Little - Purple dyed metal with 12 colors, opal glitter, screen print, and full glow. (Color Mastery: Katie Brittingham)
LE 15 Kandi - Rainbow anodized metal with 1 color, opal glitter, screen print, and full glow. (Color Mastery: SMT)
Size: 1.5" Height
Sequential Numbered Custom Back Stamp
Triple Posted
Under Glow
Epoxy Clear Coat
Our full set option will be 3 now, 1 later. This means that you will get the the pictured variants immediately, and get two other variants* at a later date (approximately 4-6 weeks post drop date).
*Additional variants are pending upon sales of design. We have a minimum reserve to meet to be able to make extra variants for this design. If we reach this reserve, a coloring contest will be announced and an additional variant will be produced. 
Full sets include (x4) matching number Dr. Pecker. variants, (x4) different variant Stickers, three now and one later, (x1) Artist Logo Stickers, (x1) Shynee Metal Things Logo Stickers, and locking backs (mailed with additional pin if produced); all for the price set above.
One of the perks of securing a set is that you become a lifetime set owner of this design. If Shynee Metal Things ever creates additional variants of this design (outside of the orginal (x4) variants being produced), you as a lifetime set owner, will be able to have the option to purchase any variants we make at a discounted price. You, by any means, can decline the purchase if you would like. 
(x1) Per Person for the first 10 minutes.
Very limited while supplies last.
Dr. Pecker. Full Set Option