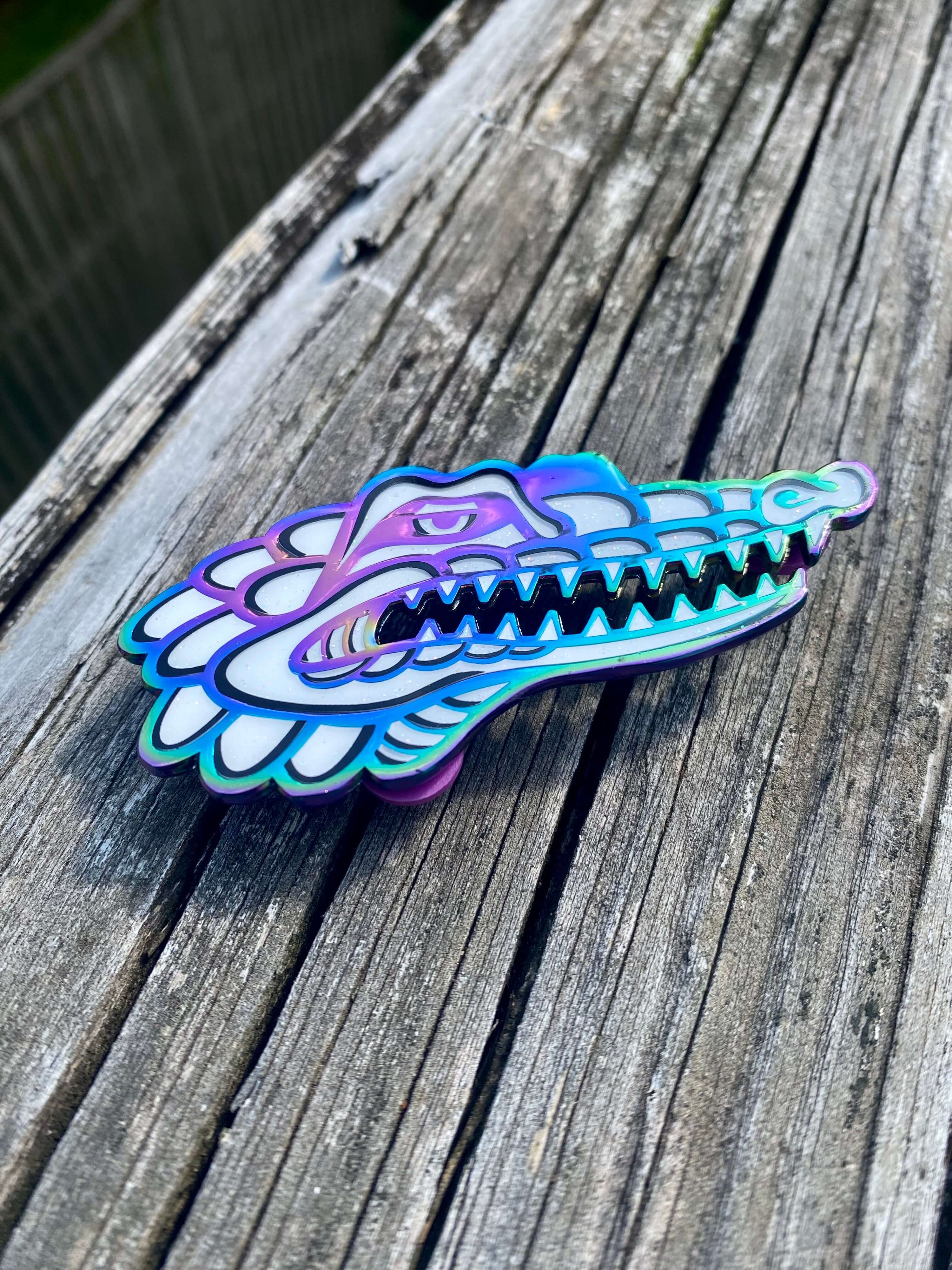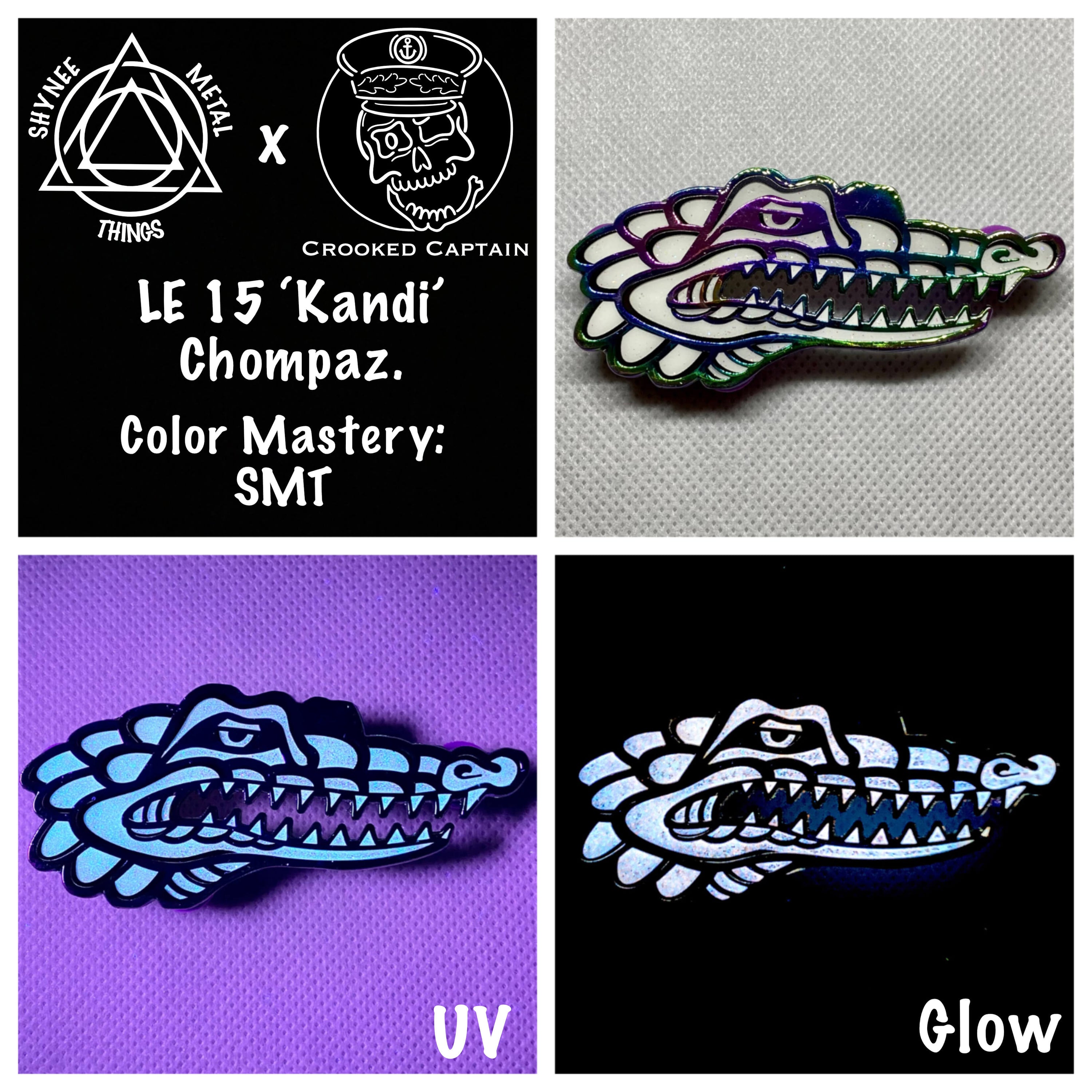 LE 15 'Kandi' Chompaz.
$25.00
Regular price
$30.00
Subscription • Save
LE 15 'Kandi' Chompaz.
Artist: Crooked Captain
Producer: Shynee Metal Things

LE 15 Kandi - Rainbow anodized metal with 1 color, opal glitter, screen print, and full glow. (Color Mastery: SMT)
Size: 3.0" Wide
Sequential Numbered Custom Back Stamp
Triple Posted
Under Glow
Epoxy Clear Coat
Purchase includes (x1) LE 15 Kandi Chompaz. variant, (x1) matching variant sticker, (x1) Artist Logo Sticker, and (x1) Shynee Metal Things Logo Sticker.

Very limited while supplies last.
LE 15 'Kandi' Chompaz.
$25.00
Regular price
$30.00